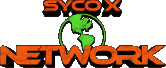 We need your help guys. If you are interested in joining Argona Bay Outpost please read the following criteria.
Do you like writing editorials and news?
Do you know a little of html?
Do you want to search the net in search for SWG news?
Basically, if you want to be an editor, board moderator, or a writer please email us at sycox@msn.com. Please Note: You must be 13 yrs of age or older to be able to join us here.